Mahalo for your support & participation in the AlohaTrace syndromic surveillance study.
The anonymous, crowd-sourced data submitted helped to provide insight on how the virus was spreading throughout our community.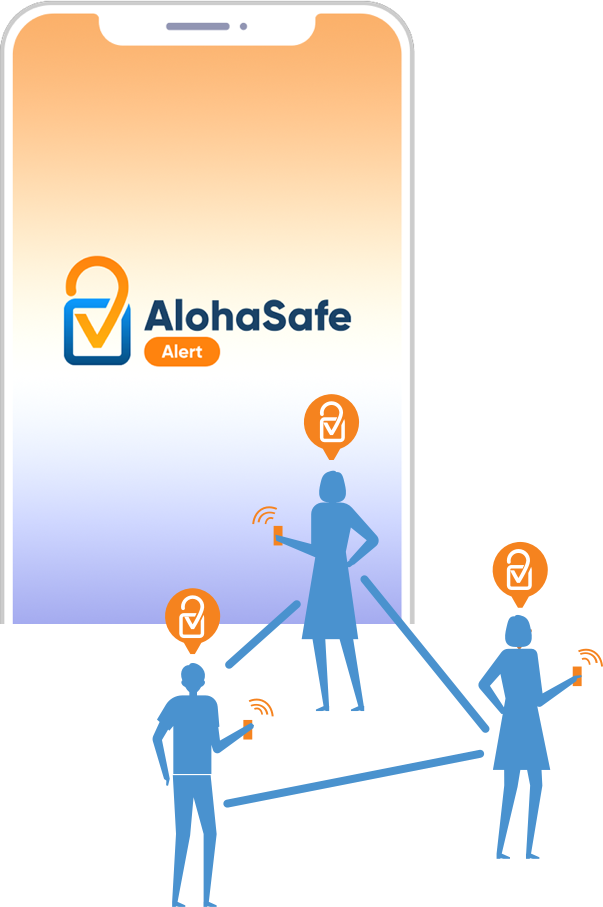 If you haven't already downloaded the AlohaSafe Alert app, please consider doing so.
AlohaSafe Alert is Hawaii's official Exposure Notification application, which runs on Google and Apple's Exposure Notification platform. Users with the app running will anonymously and securely "ping" other devices new you that also have the app. If you are exposed to someone that has tested positive for COVID-19, you will receive an anonymous notification on your phone letting you know "you may have been exposed to someone that tested positive."
iPhone users can download the app at the App Store, or go to Settings > Exposure Notifications to enable this setting. Android users can download the app on the Google Play store.