Crowdsourcing daily information from Hawaii residents to mitigate the spread of COVID-19 in our state
Answer six anonymous, confidential questions once a day
Help us provide near real-time data to research organizations and Hawaii public health and government officials
Do your part to combat the spread of COVID-19 in Hawaii
A collaborative effort with the
University of Hawaii, the National Disaster Preparedness Training Center and the Pacific Urban Resilience Lab
We are running out of time..
We are running out of time. We need a whole community, multi-disciplinary and integrated approach like this that combines together science, technology and community engagement to stop the spread of the disease in Hawaii."
—
Karl Kim

, Executive Director,


National Disaster Planning Training Center
By answering six confidential, anonymous questions every day, you can help to combat the spread of COVID-19 in our state.
We are asking our state to come together and share information to help identify how/where this disease is spreading in our community.
What is AlohaTrace?
AlohaTrace is a community-driven data collection effort relying on Hawaii residents to contribute information focusing on their symptoms, physical location and movement in the community. We are encouraging users to submit information daily (or as frequently as possible) —whether they're feeling well or unwell, so we can send near real-time data to research organizations and Hawaii public health and government officials.
AlohaTrace is an updated approach to contact tracing – a method proven to be successful in countries like South Korea, that provides information on who may have been infected, where they've been and who else they've been in contact with. While our privacy laws are much stricter in the US, an anonymous crowdsourced initiative like this can provide the same benefits.
Frequently Asked Questions
Why is this important?
In the absence of testing, we need additional data to track and monitor the spread of the disease and the effectiveness of mitigation strategies such as self-quarantine and social distancing. We need to be able to see how/where the virus is moving throughout our community.
Why is crowdsourcing important and why should people contribute their information as frequently as possible?
In the absence of other public health surveillance systems, crowdsourced data gives near real-time information coming from residents who are monitoring their conditions or have knowledge about high risk areas. Ideally, daily submissions would be most effective, but we would appreciate any information you are willing to share.
Because of its remote location and the lack of mutual aid from adjacent communities and the severe shortages of medical supplies and personnel, Hawaii needs to develop additional systems for monitoring and tracking the spread of the virus using innovative tools such as this.
What data are you collecting?
AlohaTrace asks 6 simple questions:
First, how are you feeling? (Feel fine, Not feeling well)
If feeling fine:
Were you previously diagnosed and/or tested but feel fine now?
Where's the nearest intersection to your residence?
If not feeling well:
What's your current status (tested positive, getting tested, don't feel well etc.);
How many days have you not been well?
What are your symptoms?
How many people have you been in contact with (within 6 ft.), since you've been unwell?
Where did you go over the last two days?
Where's the nearest intersection to your residence?
That's it! Your responses are completely anonymous, and your participation will help to gather crucial information for public health officials, researchers and key decision makers in Hawaii.
How will the data be used?
AlohaTrace will transfer all data collected to the University of Hawaii, National Disaster Preparedness Training Center and the Pacific Urban Resilience Lab for analysis and research.
Who should submit information to AlohaTrace?
You must be 13 years or older to submit information. If you are feeling well, unwell, or concerned about exposure, we encourage everyone to participate anonymously and share your information daily.
Who created AlohaTrace?
AlohaTrace is a collaborative effort with the University of Hawaii, the National Disaster Preparedness Training Center and the Pacific Urban Resilience Lab. It is supported by the Central Pacific Bank Foundation, aio (Upspring, Library Creative), and the Hawaii Executive Collaborative.
OTHER COLLABORATIVE PARTNER EFFORTS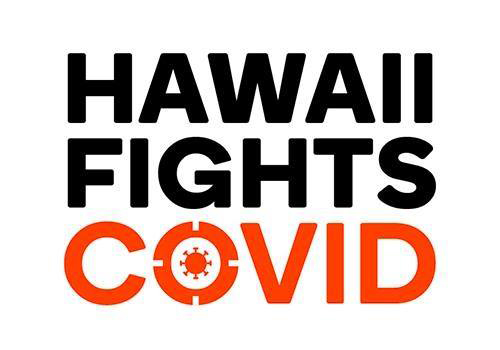 The University of Hawaii, Pacific Urban Resilience Lab and the National Disaster Preparedness Training Center also developed a comprehensive survey to provide insight on social distancing compliance and the general characteristics of Hawaii residents that exhibit behaviors of spreading the disease. Please help with their research and take this survey now at HawaiiFightsCovid.org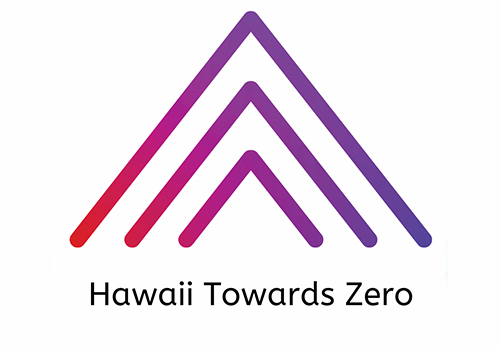 HawaiiTowardsZero is a local initiative started by a group of local entrepreneurs and current NFL player Leo Koloamatangi. Please visit their resource center to learn more about their various COVID-19 support programs and services. We also encourage you to take the HawaiiTowardsZero pledge to do your part in flattening the curve and mitigating the spread of COVID-19 in Hawaii.
AlohaTrace Flight Tracker
Interested in where visitors to the islands are coming from?
Use the AlohaTrace Flight Tracker to search and review every arriving flight to Hawaii, where it's coming from and what the COVID-19 risk level is from the flight origin.

Multiple Data Sources
The AlohaTrace Flight Tracker combines several data sources showing all incoming flights into Hawaii

Get Updated
Flight Tracker data is updated every 15 minutes from FlightAware and daily from the CDC.

Search, Sort, Filter
View arriving flights by date, origin, and toggle between out-of-state and inter-island flights to Hawaii.
Join our email list to be notified of future developments.